When I was a kid, my mom had a pair of scissors that we were not allowed to touch.  They were her scissors.  They were to only be used when cutting material.  They were her "good" scissors.  If we came to her and asked her for scissors, she was wonderful about giving us a pair to use, but if we just took, she was one unhappy camper.
I now have one of those pairs of scissors.
After seeing the price tag of $22, I know why she got mad when they were used on something other than material.  (Like cutting cardboard to make a ramp for the hotwheels…)  I used a coupon of course, but still.
I will kill the person that takes my "good" scissors.
And it came to this because I can't find one non-safety pair of scissors in this house EXCEPT the ones that came with the hair clippers.  And I bought several over the holiday season, along with a miriad of tape, that I also can't find.
Our house apparently eats scissors and tape.
After cutting out over 100 felt circles to make this….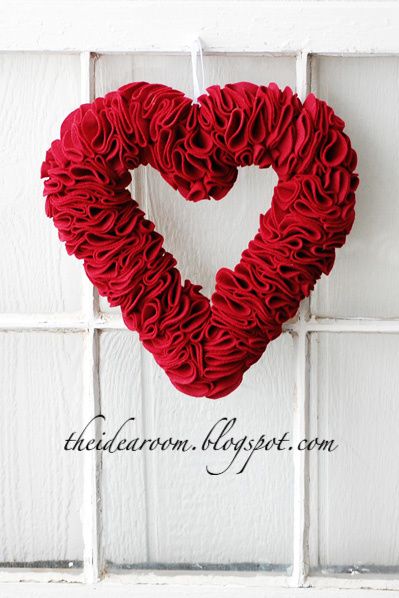 My fingers just couldn't take it anymore… and I marched myself to the craft store to buy a pair… and some new yarn.  Because I finished the wreath and now I'm on to working on this….
But not in those colors.  Just because it's a Martha Stewart pattern, doesn't mean that I have to use her $7 a skein yard… which are really small balls of yarn… and i would need 15.  It's just not worth it.
I'll have to tell the kids to lay off my loom and yarn too, because they like to get into those things as well.
And they all wonder why I take a sharpie to all the items I get at Christmas…
Until next time…