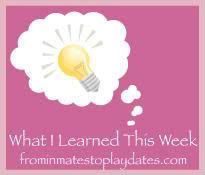 Several months ago, I was asked if I would host Angela Thomas during the eWomen conference.  Basically, what that means, is that I would be at her, and her team's beck and call and take care of anything they need while in town.
I've always volunteered at these events because I love to serve, but had never served as a host.  So here are a few things that I learned…
When you have a lanyard with an "All Access Pass" attached to it, everyone thinks you know everything such as where a particular booth is, where the bathroom is, when someone is going to sign, etc.
It doesn't matter how helpful you try to be, if you don't know the answer right away, some people can get a little snippy.
While green room food is decent, the boxed lunches from chic-fil-a?  Smelled.  So.  Good.  It was the one time that I wished I was just a volunteer and not a host that had to go to the Green Room.
The green room?  Not green.  But it had lots of tables and lots of food.  And the best sweet tea.  ever.  Like, I'm talking giving Micky D's a run for it's money.  Coincidentally, I researched "the green room" and I guess at one time, these rooms were painted green, but now?  Almost never.
There is a lot of little details that go into events like this… and it's not that I didn't figure that out through common sense before hand, but I got to see it first hand.  It's pretty impressive.
Despite the fact that it's a Christian Concert, sometimes you run across some not-so-Christian-acting people.  And it makes you angry.  And then you realize that you, yourself, sometimes act not-so-Christian.  And grace springs into action.  It's a pretty cool process.
When you're bringing people from the hotel to the Civic Center and the parking lot is full, the parking attendants will yell, "Handicap only!" in a not so nice way to you.
Kindly responding with, "I have an all access parking pass," feels good on so many levels.
Despite the fact that I was serving and only saw Casting Crowns perform and Angela speak, I was ministered to in ways that I never dreamed possible – through some of Angela's family to the volunteers who worked at Angela's product table.
The front row is pretty cool however, there are some drawbacks.  For example, when the spot lights turn around to scan the audience?  You will go blind.  (I wonder if that's what it will be like when I meet Jesus…)
If you go to leave to take your guests back to their hotel and your car battery is dead you will be mortified.
When your guests are amazing cool about it, and people rally around to help, you are blessed by the realization that you are not alone in life.
You also make a mental note to thank your father for instilling in you that you should always have a pair of jumper cables in your car.
You will make another mental note that you need to write the instructions down as to which color goes where and in what order, because you realize that had the men not known what they were doing?  You would be standing there with jumper cables and not a CLUE as to what to do with them… despite the fact that you father and husband have told you no less than 50 times.  Each.
You will think of your blog readers as you're at the conference, wanting to scoop up so many items to give away because you have the opportunity to meet some pretty cool people with some pretty cool stuff… and you will secure an autographed item to giveaway!
If you get done working at 11:30pm Friday night and you have to be back to the Civic Center at 6:30 the next morning, a trip to Dunkin' Donuts probably isn't the best idea.  But it is the most fun!
And.. probably the biggest thing I learned…. despite the fact that I was this close to Casting Crowns….

 Actually, I was closer in the green room….
And got to meet some pretty cool speakers….
none of it compared to the time that I had with friends… time that I needed… to just let my hair down… and be a little silly …
which is so easy to do when you're functioning on four hours of sleep….
So grateful for friends and opportunities presented to me… even though I'm not 21 anymore and all nighters are harder to recover from!
GIVEAWAY!  I picked up an extra copy of "Do You Know Who I Am? (and other brave questions women ask" while at the conference this weekend and Angela was so gracious to sign it for me so that I could give it away here…
From the Website: Women at all stages of life will identify with the heart cry that Angela Thomas identifies as she asks God if He knows her—and loves her—just as she is…right now. In each chapter, she asks a different question that only God can answer: questions like "Do You know I am trembling inside?" "Do You know I am lonely?" and "Do You know I am ordinary?" Each time Angela voices these questions to God, she finds that God's answer is always "Yes. I know your heart. I see your struggle. Do you know who I AM?"
With her innate ability to connect with women on both an emotional and spiritual level, Angela reveals that the secret to being known and loved lies in an intimate understanding of who God is. Each struggle is explored through vivid storytelling, biblical teaching, and practical application. This teaching assures readers that their personal, spiritual, and eternal fulfillment is not dependent on getting themselves together first. Rather, God has a purpose for them just as they are—even if they feel broken, afraid, disappointed, or disillusioned.
So leave me a comment letting me know one thing you learned this week (or a link to your post if you've decided to blog it this week!  I do hope you participate! — and an extra entry if you do!)  Link up at From Inmates to Playdates.  
Entries taken through Midnight (EST) next Monday (10/15) and I'll announce the winner in next week's What I Learned This Week Post!
Until next time…