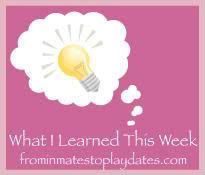 Y'all I don't mind telling you… I'm cold and tired.
And I want to be back on a boat in the middle of the ocean or in a foreign country where the shop keepers keep calling me "pretty lady" so that I'll enter their store.  (Which nine times out of ten works…I'm a sucker like that!)
But since I can't be there, I'll share some of the things I learned this week while sailing the ocean blue.
1.  I missed my kids.  All four of them.  I would see things that reminded me of them and want so badly to share them.  There were Navy SEALs headed out to practice whatever Navy SEALs practice and I wanted Thing 3 to see that.  The picture?
…doesn't do it justice.
(Even though he was pretty excited that I took it for him…)
2. Despite the fact that I OWN chickens of my own, I was fascinated by the fact that they roam around Key West… just roam!  They are everywhere and they are beautiful.  And of the 600+ pictures that I took, I bet at least 50 of them were of chickens.
3.  Nothing will make you feel fatter than getting stuck on the water slide….
4. …except going at lightening speed down the water slide and crashing into someone feet first (who was stuck on the slide.)
5.  When shop keepers in Cozumel tell you that the ring you are eyeing won't turn your finger green and then drop the price in half, don't believe them.  Or if you do, don't be shocked when less than 24 hours later it turns your finger green.  (Just put some clear nail polish on it and go about your business.)  Please also note that this was learned a year ago in the Bahamas, but apparently I'm unable to remember these things.
6.  You can make a chicken out of chili peppers…
7.  If you practice hard enough, you can take a REALLY awesome picture of you and your husband while waiting to board the plane…
8.  The Everglades would be more fun if it weren't pouring down rain.  Additionally, when you're husband is holding an alligator, the picture will be clearer if there isn't a huge rain drop on the camera lens.
9.  It would also be helpful to have learned how to say "Excuse me…it's pouring down rain and I'm trying to take a picture of my husband with an alligator. Could you please move?" in French, Spanish and German.  I would then have been able to effectively communicate better with the people who would.not.move.
10.  When your tour guide in Cozumel is short with dark hair and continually says to the group, "Vamanos" you will call her Dora.
11.  When she asks you to help get the group out of the tequila factory and back on the bus and you yell, "vamanos!" she will smile, laugh, and you will score MAJOR brownie points with your tour guide.
12.  Good tequila doesn't have a worm in it.
13.  There are some tequilas that didn't want to make me vomit at the smell of them… specifically the blue something or other (margarita tequila) and the almond tequila.
14.  Alligator meat tastes like chicken.  (so says the hubs.  And he would know.  He ate a whole plate full of alligator bites.)
15.  The fries on the Norwegian Sky were 1,000 times better than the fries on the Carnival Imagination.
16.  If, when you get back to the airport after traveling through the Everglades, and are soaked and want to change clothes, don't let that rush you so as to not pay attention to the suitcase you are grabbing.
17.  When you open it and wonder when you got a brown bag and where all the OTC pills came from, realize immediately that you have picked up the wrong suitcase.
18.  When sending your husband to see if he can find the person whose suitcase you have, make sure you send the suitcase with him.
19.  As the school is calling trying to get ahold of someone to pick your children up from school and the overhead page is for your husband to return to the baggage drop off area even though you now have your suitcase back and are trying to take your clothes into the bathroom to change, make sure that in the process of "talking with your hands" that are full of clothes that you don't fling your undies across the airport.
20.  My Bible and a wet sweatshirt together weigh 5 pounds.  I know because my suitcase was 5 pounds over weight and upon removing these two items, it was safe to fly.  God's word is "heavy stuff"
21. Mary Snyder doesn't take a bad picture and her smile will light up a room!
22.  It's a small world.  We ate dinner with two couples from Lynchburg (an hour from us) and we knew some of the same people.  By the time the week was over we were all great friends, now friends on Facebook and planning outings here in Virginia.
23.  We had an amazing time listening to the speakers, being together, making new friends, listening to the Christian entertainment the awesome weather (except in the Everglades!)… in fact, we had so much fun, we're going again next year.  It's just THAT important to us to invest in our marriage.  If you're interested, let me know!  I have a deal for you!
What did you learn this week?  Link up at From Inmates to Playdates.
Until next time…