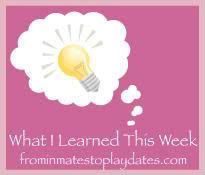 One of my best friends is currently at the Biggest Loser Ranch in Malibu.  Not on the show, but spending four months doing the same thing these people do on TV.. except she's not on TV and it's costing her money.
But she's there.  You can see an interview with her before she left here.
When she shared with me the news of her leaving, I agreed to join her in the weight loss journey…
But more specifically, the exercise part.  I KNOW I need to exercise.  I KNOW the benefits.  (Did you know I used to be a runner?  Like for fun?  Now I'm only running if something is chasing me!)
Anywho…
Well Cindy left for California on the same day that the hubs and I went on a cruise.  And I exercised that week.  I hiked to the top of a lighthouse and walked over 2 miles in Key West.  I walked in Cozumel.
I danced my TAIL off (and almost my briches since I didn't have a belt and my pants were slightly too large) on the cruise.
In fact, if I'm honest, and I can't be certain since I don't own a scale, but my clothes felt a little loser when I came back from the cruise.
But all that headway into letting you know what I've learned about exercise in the past week.
It's easier to exercise when you're a tourist.

It's easier to exercise when you don't have an established routine.
It's hard to figure out what you're going to eliminate in order to find the time to exercise.
When you tell Just Dance that you only want to "just sweat" for 25 minutes you will be pretty peeved and about ready to die when the 29 minute mark rolls around and they finally tell you you've burned 55 kCals.
A kCal in Just Dance is the same as a calorie.
Thoughts of "what's the freakin' point if all that work didn't even get rid of the ONE caramel delight you just ate?" will happen as you gasp to catch what you feel like is your last breath.
The Couch 2 5K program is a free app for your iphone/ipod
If you decide, on a whim, that you're going out for a run/walk you should let someone know where you're going… even if it means waking your napping husband.
I still hate running outdoors.  I learned that in the first 30 seconds outside.
You can get pretty good at timing it so the hills are during the walking section of your training (in the C25K you walk for 90 seconds and run for 60 seconds)
If you plant your foot in gravel while running down a hill on a curve you will fall.
The Otter Box for the iPhone is THE BEST INVESTMENT ever.
When you attempt to call your husband to come and get you because your knee is throbbing and bleeding you get very angry when he doesn't answer.
The anger lasts for a moment until you realize that it's not that far and your daddy didn't raise no wimpy gal.
When you decide to walk home you also decide to make phone calls to people to help take your mind off the fact that you're limping and bleeding — you first call your best bud at the Biggest Loser Ranch to let her know exactly what her sacrifice is costing you! 😉
No one will answer, but you suspect the voice mails you're leaving on their phones will provide some entertainment… if they are even the type to listen to voice mails.
When you get home your husband is awake and you promptly tell him that you fell and make him tend to your HUGE scrape.
He'll tell you that your bruise is deep and pretty impressive.
You'll take pictures and text all your friends.
But really, the biggest thing I learned this week is that exercise?
Totally hazardous to your health…
What did you learn this week?  Link up at From Inmates to Playdates.
Until next time…