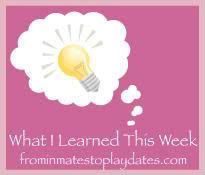 It's been a crazy week.  We had a threat of ice on a Tuesday which is odd for us… it's only happened on Thursday nights/Friday mornings since the beginning of January.  We ended up with a 2-hour delay, but I'll take those any day of the week.  And the week ended with me doing big-girl church… in which I was the pastor for the day.
And now I have a cold.
But here are a few things that I've learned.
If you ground your children from everything but reading 75% of them will actually ENJOY reading and you will get slight enjoyment over the jonesing for a new book when they don't have one.

I am in love with Jamberry nails.  I ordered from a friend who started selling them just to be nice and once I got them in the mail (took less than a week) and put them on (took less than an hour) I am in love!  I'm contemplating having a party.  They are $15 a sheet but you can get 2-3 manicures out of one sheet.
My 13 year old has gotten braces and glasses in the last 2 weeks and she just can't get any cuter.  (Don't tell her I shared this picture… but seriously?  How cute is she?)
a week of cheer tryouts are just as stressful for the parents as it is for the girls… even if she was on the squad last year.
some parents don't want to pull their weight when it comes to fundraising for their children to participate — and it kills me.  I just don't understand.
If you take a group of teenagers snowtubing you will at least once think you're too old to snowtube.
The Pretty Little Liars series, while a teen series, is captivating.  I don't want to keep on, but I have to know who "A" is… and I refuse to watch the TV show until I finish the books.
It's possible to forget to say the Lord's Prayer when you're handling the service.
There are three different weather forecasts for tomorrow ranging from an inch of slush to 4+ inches of snow… meaning, I've learned the weather is hard to predict in these parts.  (I'll just wake up in the morning and let you know what it's doing.)
It's hard to be funny or remember what you've learned in the past week when you have a head cold and all you want to do is go back to bed.
Depositing checks with my iPhone is the best invention ever.
People say if you open your checkbook, you'll see where your treasures lie.  After taking one child to the orthodontist and two to the dentist, my treasures lies within the mouths of my babes.
I have 7.5 years of ortho payments…. ::Sigh::
What did you learn this week?  Link up at From Inmates to Playdates.
Until next time…