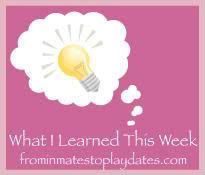 In July, while I was in Chicago for BlogHer, I met two sisters and we became fast friends.  You can find Susie and Alison (or more importantly Rosie and Seven) over at Rosie Discovers.
They are the most generous people you could ever meet.  In fact, when Thing 1′s Sea Dog sunglasses broke at Band Camp, Susie and Alison sent the pairs that they got.  (Keep in mind, these are just the cheapy giveaway sunglasses, but that's what Thing 1 loves… also keeping in mind, this is the kid that wears a giraffe suit in public….on purpose.)  And they stay on the lookout for him if they see others like them.
They are just good people.
Alison is an encourager.  She's amazing in the kitchen.
Couple those two things and Heather ends up in the kitchen on a Saturday afternoon.
Making an Apple Galette.
Because Alison said it was so simple that even I could do it AND impress my family.
I'm not sure they care what comes out of the kitchen, but I had a clear day and so when I woke up at 11am (geesh what am I? 16?) I headed to the Piggly Wiggly for the few ingredients that I didn't already have on my shelves.
Mainly apples.
The recipe called for Rome and Macintosh. Two of each.
So I text her…
Me:  They have Rome but not Macintosh.

Alison: You can do all rome or mix it up with Granny Smith and Honeycrisp.
Since to buy the Rome apples I would've had to buy a thousand, and because there's a Food Lion right across the street, I left.  I figured a larger chain might have more of a selection.
Once there, they had a bag of Macintosh (again, way too many… I just needed two!) and no Rome.  So, in an attempt to not bother her, I googled "what apple can I use instead of rome."
And the answers were so few and far between.  So I texted her again.
Me:  Ok so the Rome apples were small and in a bag of a thousand (I jest).  The internet said I could use gala.  Is that true?

Me:  Here are my choices.  Gala, Granny, Red Delicious, Honeycrisp, Braeburn, Fuji, Golden Delicious

Me:  I went to a different store hoping for more choices.

Alison: Granny, Honeycrisp, Braeburn will work.  You can mix them.

Alison: Gala will turn to mush when you cook/bake them.
Now, I needed two MacIntosh and two Rome apples.   And she told me to mix three different kinds of apples.  I literally just STOOD there, frozen.  I am a literal, I must follow the recipe to a T kinda gal… At this point in time I also don't think I can come across any dumber than I already feel…. so I text back…
Me:  So which one do I get 2 of? Do you see why I don't do this?
And Alison?  She's so wonderful.  She told me which two exactly to buy and then explained why.  The tart and the sweet balance AND those apples will hold their shape when I parcook and then bake.
I thought parcook was some weird autocorrect thing on her phone until today… but it's a real word.
After gathering all my supplies for the galette (and my Red Sea punch, but that's another story for another day), I headed home to cook.
And Alison the encourager texts me…
Alison: You realize that if this turns out well your family will always want you to bake for them.

Me:  I'm doing this for the blog fodder.  And to avoid laundry.
Which was only partly true.  She told me I could do it and I wanted to do it.  I wanted to try her recipe.  She worked hard on it.  And I figured that I could get a good blog post out of it.  The laundry?  Eh.  I have a schedule.  Saturday's my day off!
I got home and got the recipe out.
I laid out all of my ingredients.
2 Rome Honeycrisp apples, cored peeled and thinly sliced
2 MacIntosh Granny Smith apples, cored peeled and thinly sliced
1/4 cup light brown sugar, packed
1/4 teaspoon cinnamon
pinch of nutmeg
2 teaspoons cornstarch
1 tablespoon lemon juice
1 egg yolk beaten with 2 tablespoons water
sugar to sprinkle
Dough Recipe
1 cup flour
1/3 cup shortening
1/2 teaspoon salt
3-4 tablespoons ice cold water
Then I took a picture… like I'm some food blogger or something.
And then I got to work…
I peeled them with the potato peeler…. and then cored them… which was hard.  And then I had to slice the apples.  Anything that involves the knife and a cutting board the hubs takes care of but he was running.  So we have this slicer thingy and I got that out.  It sliced them up REAL thin… I'm sure more thin than they are supposed to be, but thin.
Alison: So how goes it?

Me: I'm in the process of slicing my fingers.

Me:  I mean apples.
Because I did cut my finger.  (Come on! You knew it was going to happen!)
But…
I sent that to her.. you know.. to show her I was actually do this and not just pretending while I was sitting on the couch watching Netflix.
Alison: Since they're thin they won't take as long to cook.  You want them juicy but still firm.
Y'all… those opposites in cooking kill me.  Like the term "sweet and savory"… I have NO IDEA what that means.
But it was time to start following the cooking instructions…
In a large heavy bottomed saute pan combine apples, brown sugar, cinnamon and nutmeg.  Cook over medium low heat about 5-6 minutes, until juicy but still crisp.  In a small bowl, whisk together cornstarch with lemon juice.  Slowly whisk into apples.  Cook about a minute until juices thicken.  Remove from heat and let cool slightly.
Paralyzing fear again over the term "firm but juicy" as I cranked up the stove to a setting I wasn't sure I had… "medium-low…"  Can't someone just say put it on 4 or Low?  I pretty much only know High.  (The hubs HATES this.)
Which, by the way, this is the step that's the PARCOOKING.  New vocabulary word.
As I'm cooking, I'm texting… which I'm sure is not a good thing for someone who needs to always pay attention to what she's doing…
Me: When you say juicy, do you mean juice will come out of them?
Yup! That's what she meant.  A little will come out and then you add the cornstarch and the lemon juice and it will thicken a little bit.  (Gravy is all I've ever added cornstarch to and I was a little worried.  I can never get gravy to go right either, so I just buy it in a jar.)
Meanwhile combine flour and salt in a medium bowl, whisking to combine.  Use a pastry cutter, two forks or your fingers to work shortening into flour until mixture resembles coarse meal.  Sprinkle with 3 tablespoons of water and work into dough, adding more water until dough just comes together.
This was the tough part.  I originally asked if I could just buy dough.  And she said I could, but that this was super simple.  Honestly, I didn't want to buy the dough because I can't make it… it's more because it makes a mess…
Next…
Form dough into a round disk, place on floured countertop and roll into a rough 12 inch circle.  Move to parchment paper lined baking sheet.  Mound apples into center of dough, spreading slightly.  Going round in a circle fold dough towards center overlapping slightly.
Confession.  Up until Christmas last year?
I didn't own a rolling pin.  So, after allowing my grandmother to make padoodilies by rolling the dough with a can or cup or something, my mom bought me a rolling pin for Christmas.
And this was the first that I used it… (confession.  I was impressed that I remembered where it was.)
But that is a mess!  And I HATE cleaning up the kitchen… but I rolled it out.
And I stink at measuring.  So I got a piece of paper to see if it was 12 inches.  You know, because the paper is 11″ and so if there's about an inch more than that, we're golden.
And putting in on parchment paper was a beast… I felt like a pizza maker throwing dough, but not nearly as graceful.
But I did it.
It required a dough graft in places because there were holes…
Brush entire galette with egg wash, sprinkle with sugar.  Bake 350 degrees for 20-25 minutes until golden and bubbly.  Remove from oven, cool slightly and serve.
Mine never got brown… even after 35 minutes in the oven…
The hubs came in and asked how it was going… "It's not getting brown," I said…
"Well, it's a galette.. it's supposed to be flaky."
I about hit him with the rolling pin.  How does my husband, the self-proclaimed redneck, service mechanic know what a galette is and I'd never heard of it?
I gave up…
I was expecting something that looked like this…
But it smelled good.
It tasted good. (I know because I burnt my tongue on one of the apples I pulled out of the hole.)
And I had some blog fodder.
All in all, I call that a success….
So what I learned?
Alison has the patience of Job.
A Galette is a cross between a pie and a pastry and it's not supposed to be pretty.
Parcook means to pre-cook
Apples all have different purposes.
My husband knows more about dough than I do
The Piggly Wiggly doesn't have the apples that I need, nor does Food Lion or Kroger.
Someone actually found my blog last week because they searched for "tuna sandwich recipe"
Alison is sending me a new recipe to try next week involving caramel, frosting and brownies.
That's what I learned this week in the kitchen.  What I failed to mention last week is that I was selected as a local blogger to participate in a local cook-off.
When you're done laughing, head over to see Julie at From Inmates to Playdates to see what others have learned this week.
Until next time…